The Makings of
Make It Virtual Assistant

.
sometimes what we plan as a child
doesn't happen as an adult 
About Our CEO
I started out a middle class kid with dreams of being a research scientist discovering the cure for childhood cancer and diabetes. Instead, I became a high school dropout, got married, had two children, and was divorce by age 24. That wasn't what I had planned for my life. You could say I have lived a "colorful" life instead!
Life As A Carny Was An Education In Itself
Interestingly, it developed a lot of positive traits in me.
After dropping out of school, my mom and I traveled with the carnival all over the East Coast. I was a really shy kid at the time, which is a non-starter at a carnival. The work ethic that I learned from my dad came into play as I worked double-digit workdays.
I learned how words and gestures turn into dollars, and how to make money. Most importantly, I learned how to attract people to the game. After all, that's what was going to feed us. Interacting with people and turning them into buyers became fun. It's something I still use in my social media marketing for clients today.
I Joke About Being A Migrant Worker
At age 18, I was sleeping in the back of a box truck in Apopka FL, and picking oranges during the day. This was a huge change in status from being middle class. To me though, it was adventurous and simply showed how life surprises us and challenges us.
I developed my lifelong philosophy of coming out on top no matter what life throws at me. It may sound funny, but this versatility, flexibility, and obstacle-overcoming approach is how I accomplish so much for my clients today.
A Series Of Jobs That Went Nowhere
Aroused A Burning Desire

.
I was never a fan of school, so that was a challenge. 
When that job ended, something changed in me – jobs weren't going to take care of my family I needed a career.
Server
Auto Worker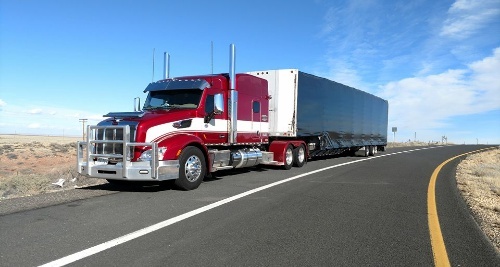 Truck Driver
Hog Farmer
All this made me decide to get my college degree.About the same time, a friend of mine had a government job in Huntsville, Alabama. I went there for an interview. Didn't get the job, but loved the area and decided to move my family there and get my degree.
College Was The Doorway To An Upgraded Life
i was going to do whatever i needed to do.
I put my aversion for schools and tests aside and looked for the hottest career path. I was done with dead ends and wanted to gain in-demand skills. This was in 2001 and the two hottest job fields were in IT and medical. Not liking the medical field, I settled on IT.
I decided on Network Engineering and found it challenging and fascinating. I spent the next two years at Virginia College in Birmingham, Alabama getting an AA in Network Engineering (2004). This really stretched the bounds and limitations of my intelligence level, and I grew a lot.
I followed that up with another couple of years of getting my BA in Business Administration (2006). These studies were probably the beginning of my hunger for having my own business. I could be the master of my own fate as a business owner. It's also the reason I take a business owner viewpoint about growing your business.
Mom Became Ill And Needed My Care
this is where i fell in love working virtually
After graduating and working in the corporate world for over 10 years, my life changed again. Another crossroads presented itself. My mother was ill, and I needed to stay home to take care of her. But, I still needed to work. How was I going to solve that problem? I was fortunate that my employer at the time allowed me to work from home.
Once my mother had passed away, the company wanted me back in the office. It was too late. I had caught the "work from home" bug and started to look for a new career working from home. There were a number of considerations as I worked through this career shift.
I thrived on applying technical skills and loved working in the background helping people. Using my brains to solve technical problems was fun for me. I know a lot of people wouldn't feel the same way, but I enjoyed getting better and better at applying technical skills.
Obviously, I'm the kind of gal who is willing to start at the bottom but wanted to end up on top through hard work. In my corporate jobs, I consistently rose pretty quickly to the leadership of projects. Managing projects and bringing them to successful completion, supervising various teams—it was all a natural to me.
The overriding driver though is that I don't like to be a minion. I'm not a company person, not a corporate girl, never have been and never will be. Something about following along blindly and not asking questions—that doesn't work for me. I like working independently. I like controlling my own destiny, my own workflow, handling projects as a leader. All this together led me to working as a VA.
That Led Me To Become A Virtual Assistant
I spent several years working as a virtual assistant for a large company. I learned a lot and helped a lot of clients and added to my skill bank. The only problem was that they had a corporate mentality. Over time, this became tedious to me. I didn't want all those rules and regulations and working "by the book".
Over Time, It Gnawed At Me
i made up my mind to build my own business
In the back of my mind all along, I was building my own business. I wanted to offer something better. Something better for clients (like not losing hours you'd paid for) and something better for the virtual assistants (like being free from unnecessary corporate rules). Not even in the virtual world am I a corporate person! Loyalty, dedication, and quality work for good money—that's what I ask for from my VA's. Quality work for you at a fair price is my mission statement.
That All Led To My Starting Make It VA
I started Make It VA in 2015, and have never looked back. My work as a virtual assistant showed me what my clients needed and wanted in a virtual assistant company. Lucky for me, what they need is a combination of a virtual assistant and an IT tech. That's what I've developed here for you—typical virtual assistant services beefed up with more technically-oriented services.
Let's Start A
Conversation
.
take your company to the next level